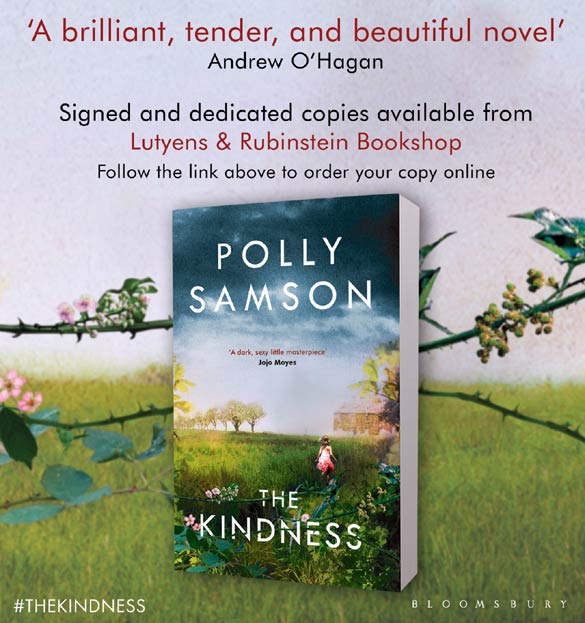 RoofTop 5, in the Pinheiros district of São Paulo, was the venue – on 13th December 2015 – for Damian Barr's Literary Salon with Polly Samson; the Brazilian edition of her book, Um ato de bondade, was published the previous week.
Polly and Damian were then joined by David Gilmour.

'The Kindness' has been published in paperback in the UK, India, the United States, and Australia.
"A gem of a novel."
The Bookseller
"A gorgeously chilling novel."
The Independent
"The main ingredients of this novel are deceptively simple. A man; a woman; a house; a child; a long-kept secret to be revealed, not in a fanfare, but in a series of small and somehow terrible revelations, tortuous as the human heart. It is a beautifully-written and intricately-constructed piece of writing; shining, poetic and sumptuous; a portrait of a sunlit lake, which at any moment may reveal itself to be the scene of a tragedy. Polly Samson is a writer of great insight and sensitivity; her novel is moving, wistful, wise and ultimately hopeful; grown-up in all the right ways, but still with a simplicity that comes directly from the heart."
Joanne Harris
"Dark, sensual and clever. I loved this book so much I finished it then started re-reading it to see how she did it."
Jojo Moyes